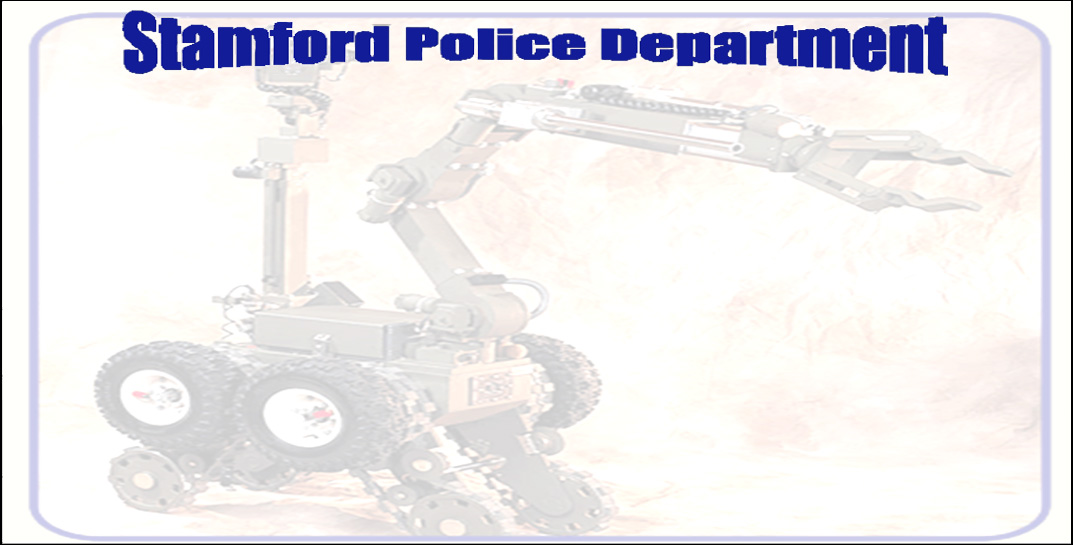 Bomb Squad
The SPD Bomb Squad was formed in 1962 under Chief Kinsella. Chief Kinsella had the foresight to see that bomb reports were no longer confined to large metropolitan areas. The fact that Stamford was only 30 miles from New York City and every time New York received a bomb report it was only a short time later that Stamford received one.
Chief Kinsella put Lt. Lester J. McDonald in charge of forming a Bomb Division. The Lt. along with other members of the Department were sent to New York City to train with their bomb squad personnel. That was the beginning of the Stamford Bomb Squad.
Past members included Lt. Paul Peterson and Det. Thomas Rowan.
It should be noted that the SPD worked with the Pickering X-Ray company in developing a x-ray unit that would be suited to police work. The first of these units was delivered to the US Secret Service at the White House. The second unit was delivered to the SPD and is still a part of the Squads equipment but has been replaced by newer units.
Today the Squad consists of six officers, Sgt. Philip Mazzucco, who is the commander, Sgt. Robert Monck, Sgt. Louis DeRubeis, Officers James Stackpole, Erin Trew and Paul Pavia.
All Officers attend the Hazardous Devices School at the Redstone Arsenal in Huntsville, Al. The training currently lasts for six weeks and consists of intense 8-10 hour days of explosive use, safety, render safe operations and current trends. Each Officer must also be Haz-Mat certified, which requires an additional week of training.
Thanks to State and federal Grants, the Squad has been able to equip itself with some of the most advanced equipment on the market and is one of if not the best equipped in the State.
Any info requirements can be directed to Sgt. Philip Mazzucco at pmazzucco@ci.stamford.ct.us.
IN THE EVENT OF AN EMERGENCY CALL 911 OR (203)977-4444.